Spa Valley Railway Beer & Cider Festival 2023
Full details (including provisional beer list) of the 12th Spa Valley Beer and Cider Festival can be found at the Spa Valley Railway website or by clicking here.

VOLUNTEERS REQUIRED

Rachel,, who has responsibility for staffing the Festival is in need of volunteers.  She has just posted this message;-

"The pickers are a-picking and the brewers are a-brewing… The time it is a-flying and this rota won't fill itself.  So, this is a general request for volunteers to serve behind the bar and ticket desk at this year's festival.  Thanks to those from last year who've responded to my call-out already – but we need loads more of you, especially on the Saturday afternoon and evening. 
Everyone who helped last year has been emailed already.  I'll be contacting those of you  on the WKC-SVR email list next (…apologies for any overlap).  But you don't have to wait!  If you want to get involved in the best beer festival in the South East, you can just email me now!  ku.oc.daehgnirpsehtylb@lehcar."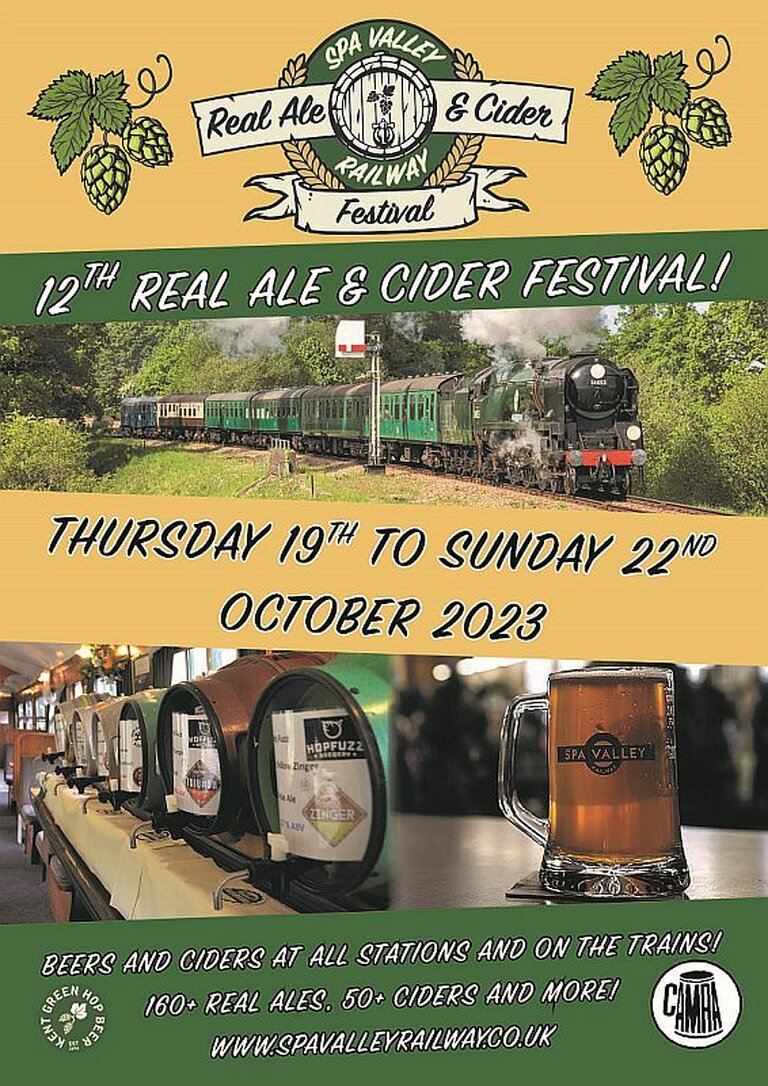 Spa Valley Railway Festival 2023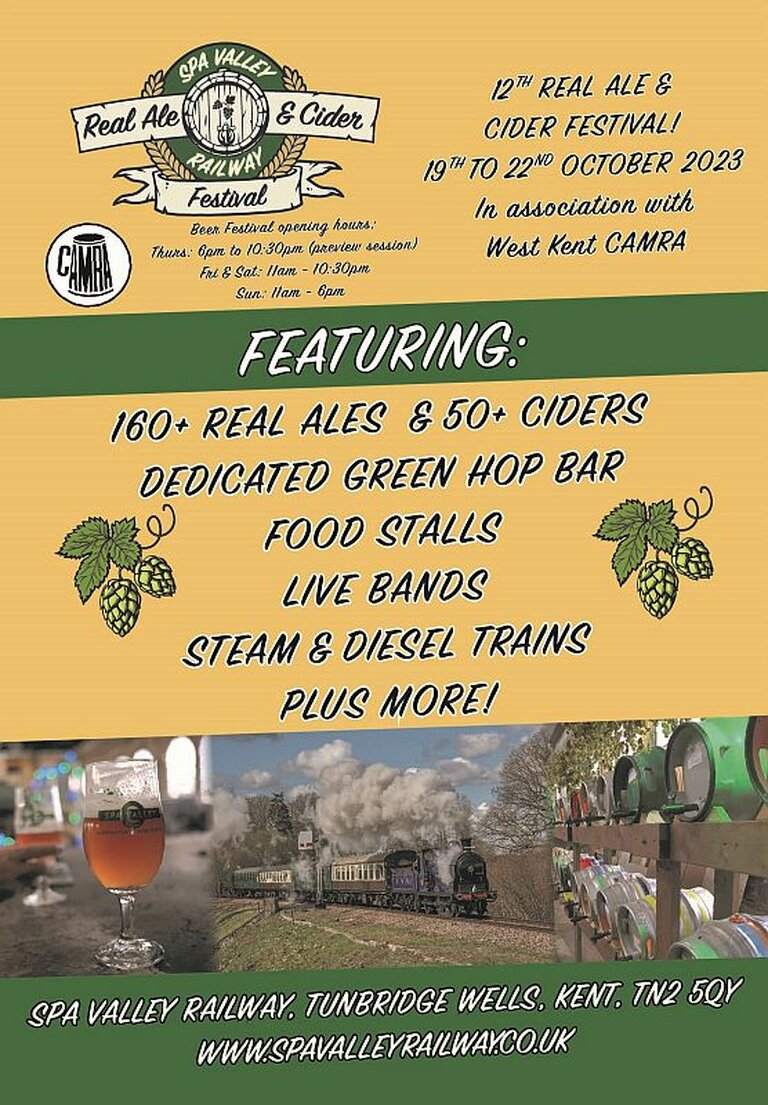 Spa Valley Railway Festival 2023